Accelerate Your Sales With The Power of a Personal Assistant for Less Than $1/Day.
Save time and make more sales with an automated virtual assistant that automates your daily tasks on Poshmark™.
Get your Poshmark sales on autopilot with the #1 Poshmark bot and sales tool.
Tired of spending hours on Poshmark sharing your items, following people, send Offer to likers... Instead of spending time with family? We have a solution for you.
Automatically Share your entire closet
Set everything up once. PosherVA is the only Poshmark bot that gets you more sales by sharing even when you are out.
Automatically make pricing deals
Create special offers for multiple items at once. Just specify a discount, and you can create all offers with just one click.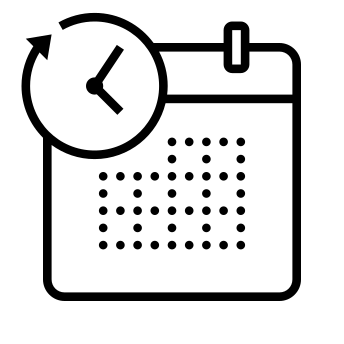 Schedule sharing by time
Schedule Sharing allows you to start the sharing process for any time within the next 24 hours, or every day at a specific time.
Saves you Time
Automatically share your closet for you, day and night. Sharing is extremely important in order for your listings to be seen!
Self-Sharing
Share to Party
Community shares
Schedule shares by time
Automatically follow and unfollow users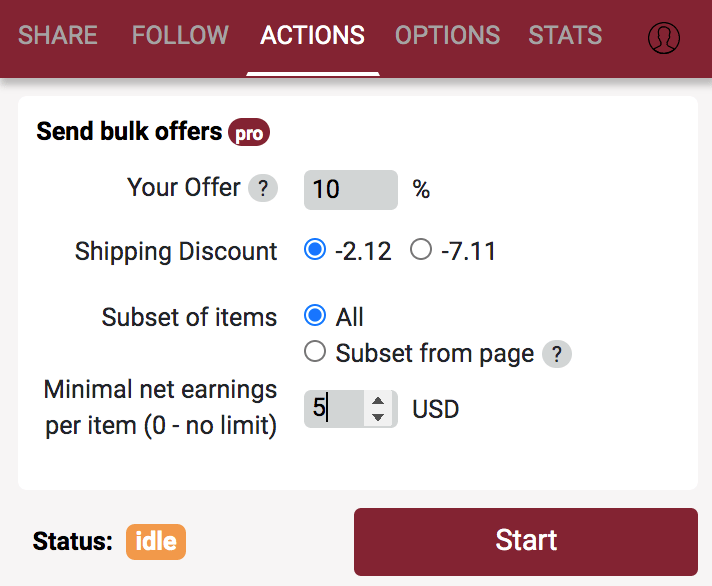 Automated Poshmark™ pricing discount tools
Don't miss a sale opportunity. Send your bulk offers automatically to everyone who has liked a listing. Make Price drop on Closet Clear out days
Safe To Use
PosherVA is indistinguishable from a regular user, making it safe to use for your closet.
CAPTCHA Detection and Automatically solve

PosherVA automatically detects and resolves a CAPTCHA popup

Randomizing Delays Between Shares.

We timed actual people while they shared and followed and programmed PosjerVA to go at the same pace. PosherVA is a helper that acts like a human.

Built In Throttle Prevention.

Analyze and track every Poshmark reaction to PosherVA actions. If we notice something dangerous, the PosherVA automatically changes behavior.
Over 8000 customers trust PosherVA with their business. See what they say.
"As a hard working woman I want to share with yall one of my biggest secrets and working with @posherva is it!! I have sold 191 items in 1 month 😲😲😲😲😲🤯🤯🤯 and the fact that I made almost $2500 is simply AMAZING!!!!"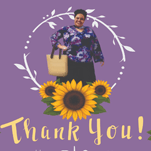 Ashley Pompey Read in IG
"I really love this, i tried a lot of solution. its feels someone really knows what is poshmark. its really good."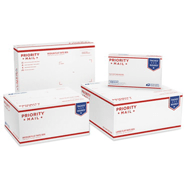 Closet owner with 4K+ listings, Poshmark Ambassador
"OMG!!!!! This is a game changer and affordable too! I've been wanting a VA but they're all just too expensive or they want my password and I'm not willing to give that out. PosherVA is perfect for me. I've saved HOURS by letting PosherVA do all my sharing for my closet and for others with a variety of options. PosherVA even shares my closet during the Parties and knows exactly what items pertain to that certain party... Best of all, Alex is wonderful and so helpful."
"I have been using this app for about two months now. It actually made my life easier and also triplled my sale at the same time. On top of that, recent update of scheduling option put a charm on it. It's awesome tool for my closet. After using it for couple of months, I had to request Alex, who is very talented and very cooperative, to give me professional package for using my PoshmarkVA account for multiple Poshmark accounts. I got it for a very reasonable price. I would highly recommend it to every posher who is reselling as individual or as a pro. HIGHLY RECOMMENDED!!!"

FABULOUS BRANDZ, owner of 3 closet
Frequently Asked Question
The most common questions. Don't see your question? Contact us by email: help@posherva.com
Can I use PosherVA on a mobile device?

The current version of the service is working on a computer in the Chrome browser. But don't worry, you don't have to be a tool's babysitter - it works almost on autopilot.
📱 We are working on a mobile solution, follow us in the Instagram to don't miss announcements.

Is it safe to use automation?

Yes, if you follow the tips that we outline (see details in documentation).
What is sharing and following limit?

That's the recommended max number of actions per day to prevent the soft ban you closet. If you share too much, Poshmark might Soft Ban you and pause sharing for 24 hours. How much is too much sharing? We've found that if you share 5000-6000 times per day you are generally safe, although your mileage may vary.
Can I try it for free?

Sure. Signup for the 14 days Free Trial without CC - Try for free .
We don't ask for a credit card for the Free Trial, so we can't charge you after the trial ends.
Can I use It on Safari browser?

We support only Chrome. But you can install the Chrome browser as a second one as well, and keep it for PosherVA.
Do you support US and Canada market?

Currently, the only US, we will add Canada soon.
Does it solve Captcha popup?

Yes, the PosherVA automatically detect and solve Captcha.
How Do I End My Subscription?

Login into the account dashboard and click End Subscription.
If you are on a Free Trial, just stop using. We don't ask for a credit card for the Free Trial, so we can't charge you after the trial ends.
Ready to get superpowers for your Poshmark sales?
"Personally, PosherVA has truly revolutionized my business by helping me save time, make more sales, and thus increase my profit. My only regret is that I didn't sign up sooner! Seriously, I cringe thinking about all the time I wasted by sharing my closet manually, and how many potential buyers I missed by not sending them an offer... Since I began using PosherVA, my sales have increased 3x all while I have saved a significant amount of time..."

Amanda
,
part-time reseller and author of 
The Reseller Doctor blog